The Millions of Dwarfs Approach
The time of the dwarfs
Create locally, sell globally, and produce locally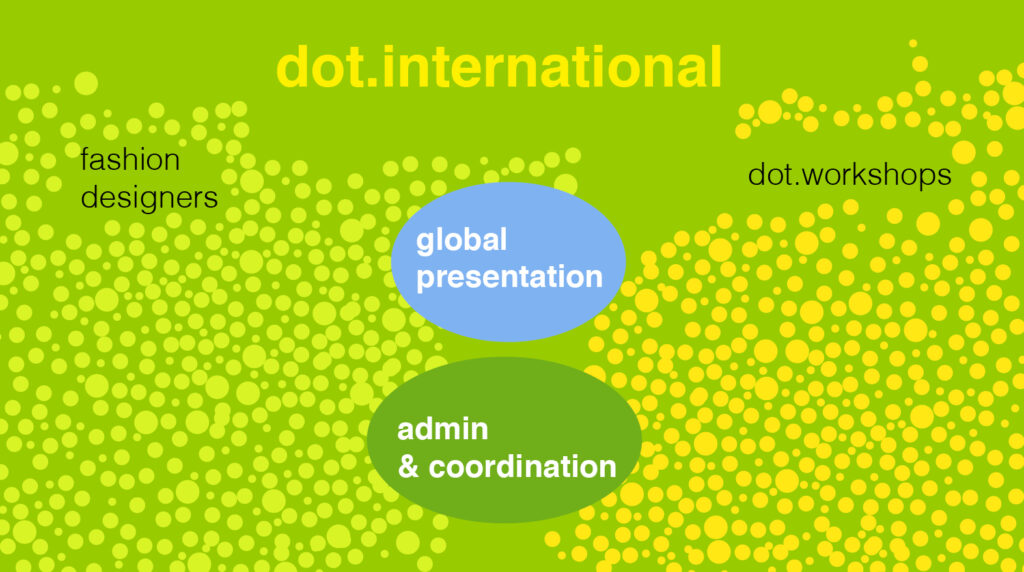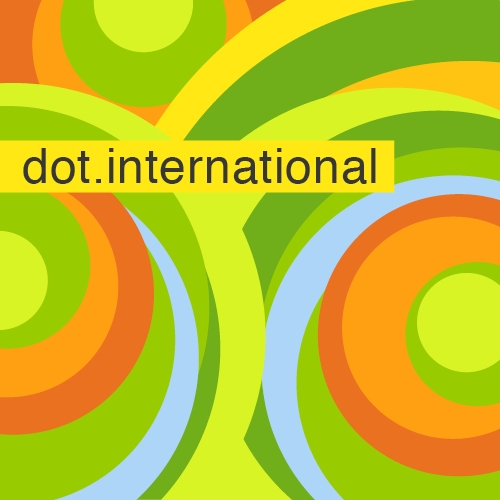 dot.international provides the framework for fashion designers from around the world to present their work globally.
And dot. connects to craftspeople around the world who produce the designer's creations locally for the local market.
Or in other words, millions of dwarf businesses are empowered by dot.international.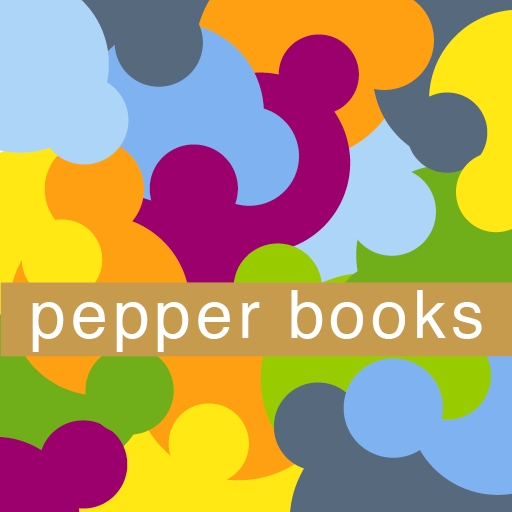 Pepper books publishing provides the framework for authors from around the world so that they can present their work globally via the pepper books website.
Books are printed at local book workshops for the local market whenever enough orders have been placed by local readers.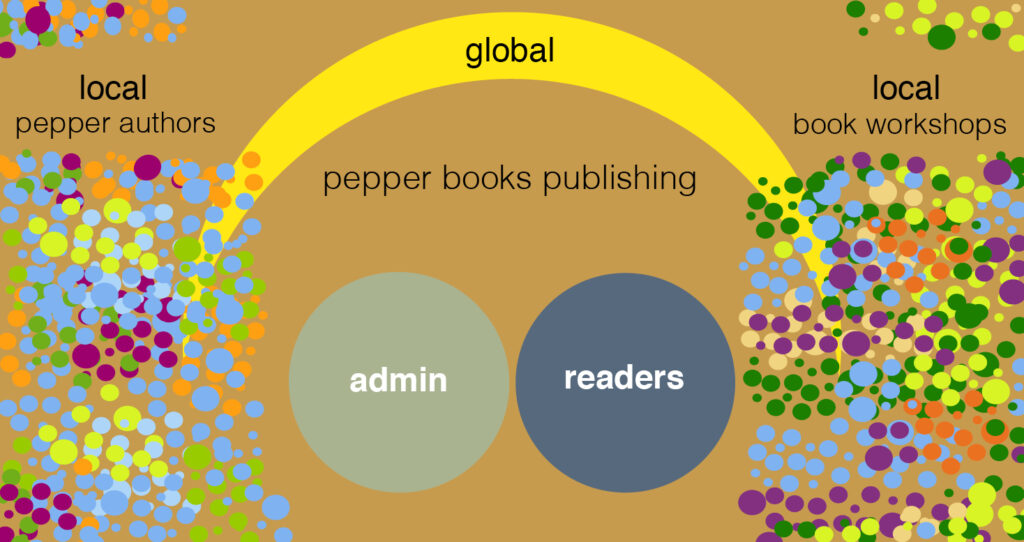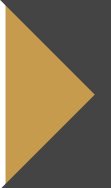 next: Two simplified examples